Delta Dental is the dental provider for employees enrolled in the State of Texas Dental Choice PPO plan or the DeltaCare USA HMO plan. Please visit the ERS Find a dentist page and click the link associated with your plan to check to see if your dentist is in your plan's network.
Delta Dental dentists should not require an ID card. Members, enrolled dependents, and retirees will not receive a new ID card in the mail. Simply tell your dental office that you receive benefits through Delta Dental Insurance Company from Employees Retirement System of Texas (ERS) and provide your name and birthdate or Delta Dental member ID number. Your dependents will use the same information as you do when visiting the dentist. If you want a physical card, you have two options.
You can print off a card from the main dashboard of your online account.
You can use the Delta Dental Mobile app (by the Delta Dental Plans Association) from the App Store or Google Play.
Make sure review your plan's benefits fact sheet for more information: DeltaCare USA DHMO Benefits Fact Sheet or State of Texas Dental Choice PPO Benefits Fact Sheet
Delta Dental can be called at (888) 818-7925 (TTY: 711), Monday through Friday, 8 am – 7 pm CT. or visit www.ERSdentalplans.com.
Registering for a Delta Dental is a simple three part process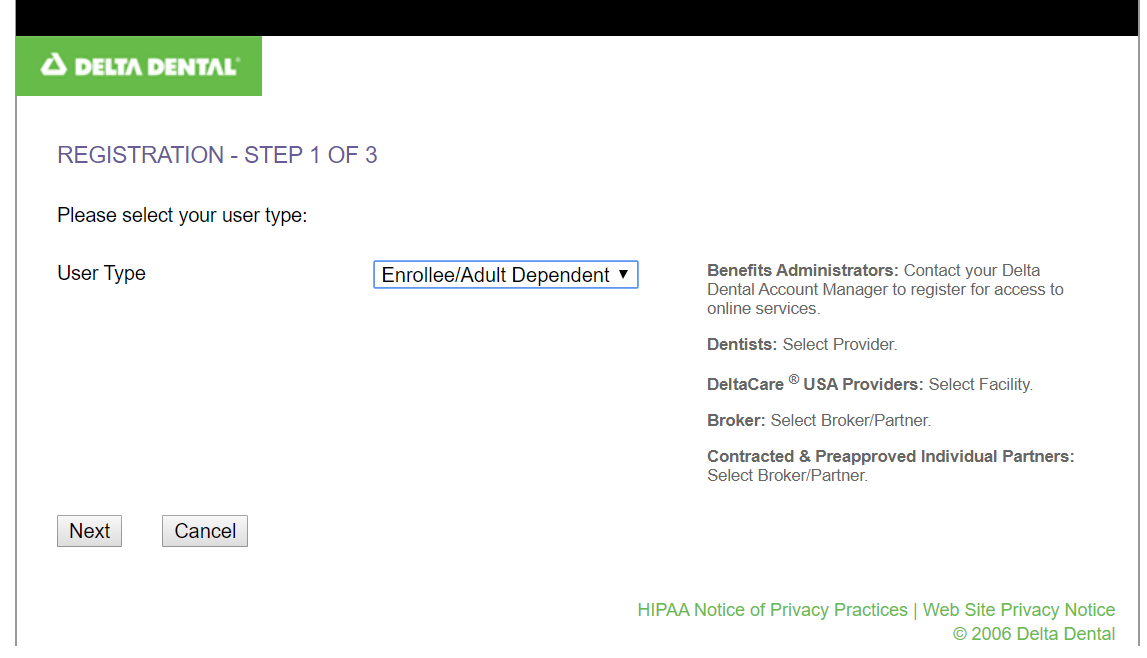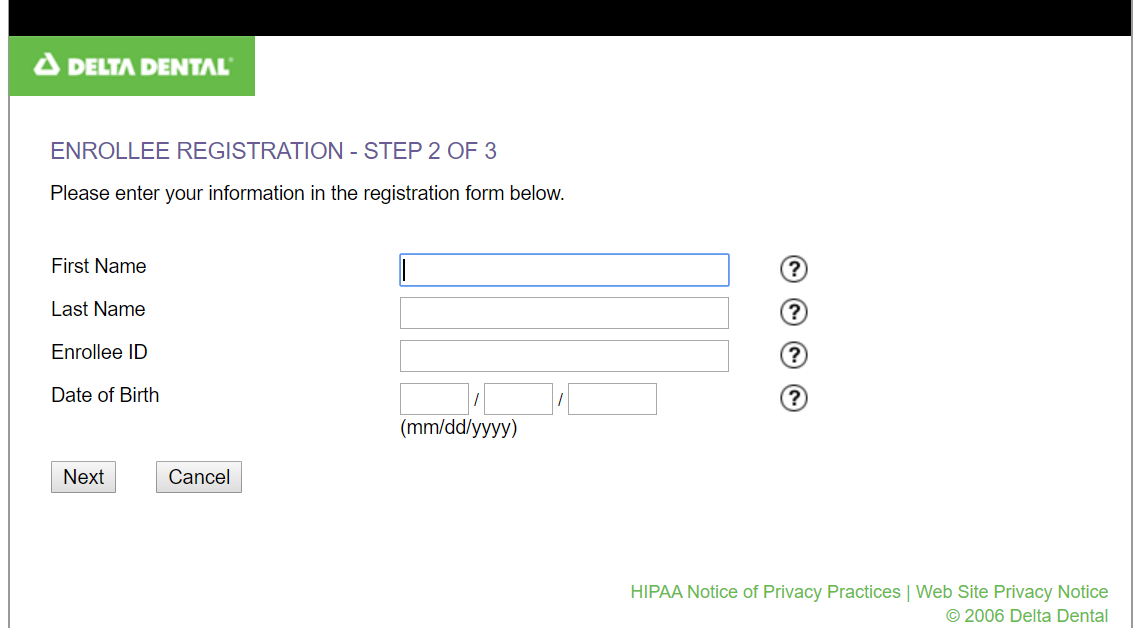 Your username must be at least 6 characters. You may use letters and/or numbers. You may not use special characters or blank spaces. Your Enrollee ID is your social security number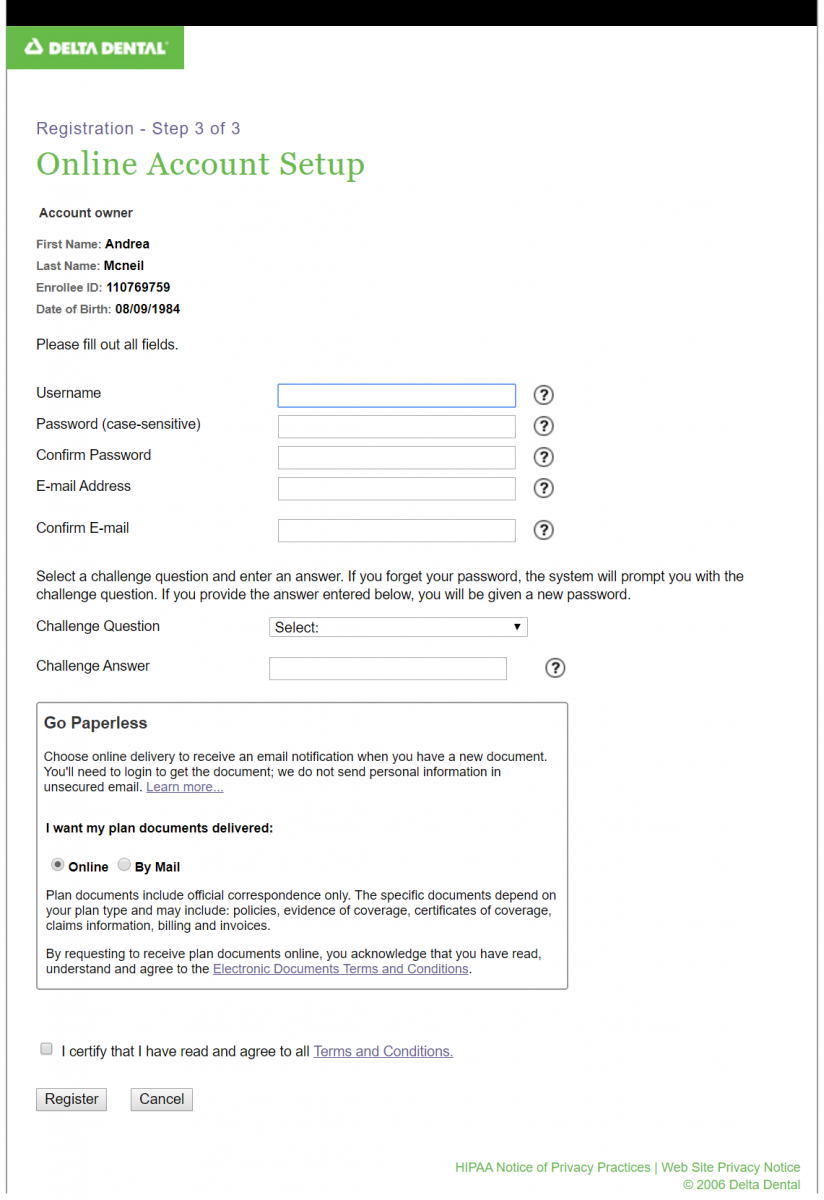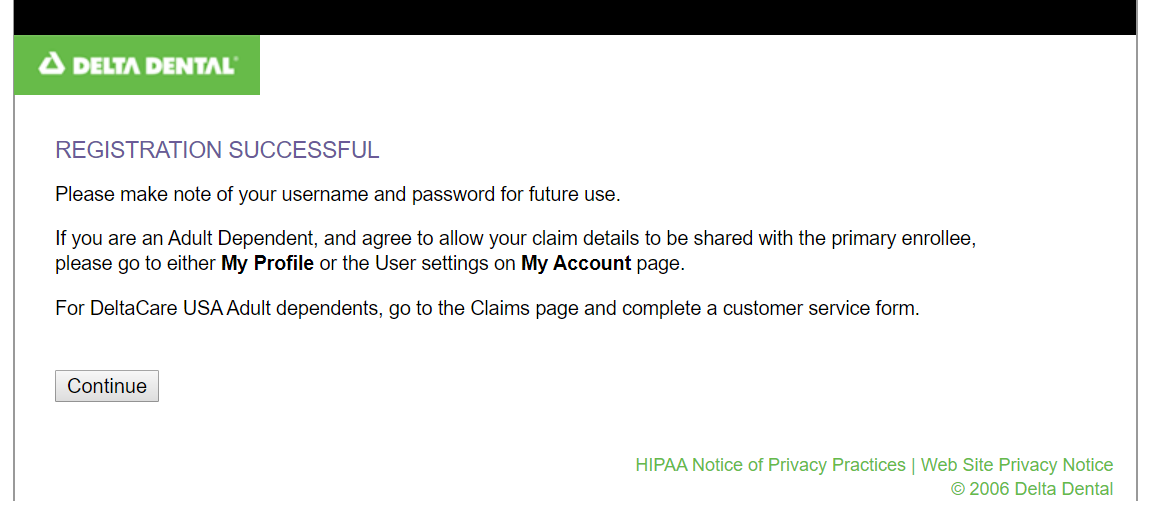 If you are an Adult Dependent, and agree to allow your claim details to be shared with the primary enrollee, please go to either My Profile or the User settings on My Account page.
For DeltaCare USA Adult dependents, go to the Claims page and complete a customer service form.
m.