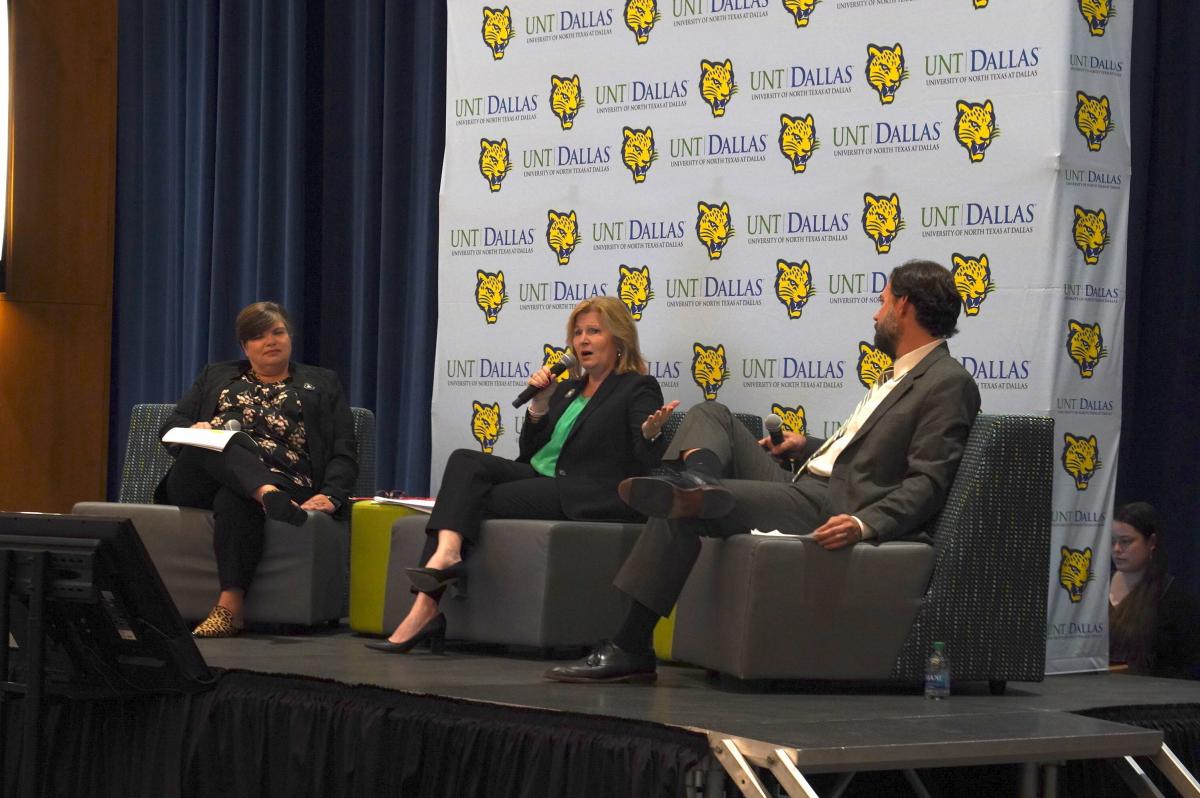 Chancellor Lesa Roe held her quarterly UNT World Town Hall  on September 19 in the new Student Center at UNT Dallas. UNT World Town Halls are held each quarter to help keep you informed and to provide an opportunity to ask the Chancellor – and other UNT System leaders – work-related questions.
This quarter's moderated discussion included a look at where UNT System Administration is headed in Fiscal Year 2020. Dr. Barbara Abercrombie, Vice Chancellor for Organizational Effectiveness & Chief Human Capital Officer, provided updates on our Best Place to Work efforts and shared new career development opportunities from HR's Organizational Development & Engagement (ODE) team. Paul Corliss, Chief Communications Officer for the UNT System, moderated the discussion and provided communications updates.
CLICK HERE to view the Town Hall in its entirety.