Log In
Visit https://jobs.untsystem.edu and log into the system with the EUID and password combination used to get on to your computer.


Module View and User Role
Please check your module view in the top left-hand corner, it should say Applicant Tracking System. Click the three dots in the top left-hand corner of the screen to change views.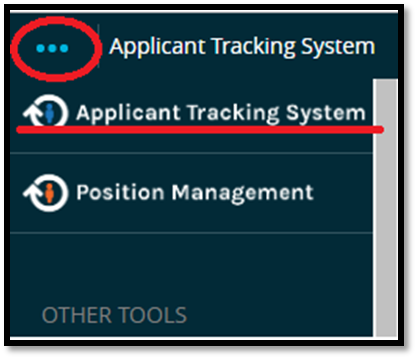 Please also ensure that you are logged in under the correct user group. To check your user group, look at the top right-hand corner of the screen and you will see the user group drop down menu, if it is saying anything other than Applicant Reviewer, you will click the down arrow and select Applicant Reviewer from the list.





Only the Applicant Reviewer is able to move applicants through the workflow. Even if you are a Supervisor, you must change your User Group to Applicant Reviewer.

Finding the position and reviewing applicants.

Click on postings to expand the dropdown menu and select the type of posting that you are working on.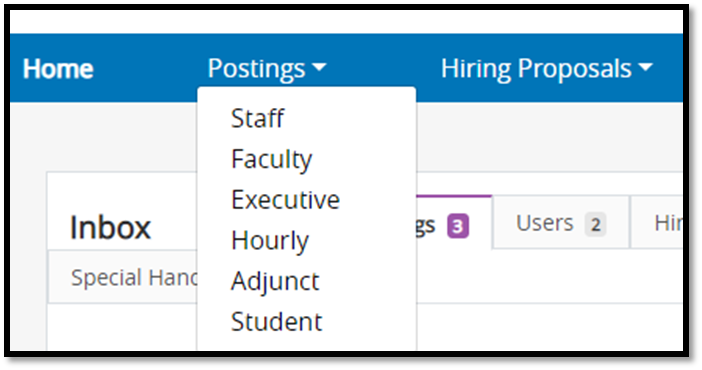 You will only see the positions listed that you are able to access. If you have access to more than one, you will be able to view them here. You will see the position title, posting number, department, number of applicants, workflow state (posted, closed, etc.) and the close date of the job.

Click on the Posting Title.





Then click on Applicants.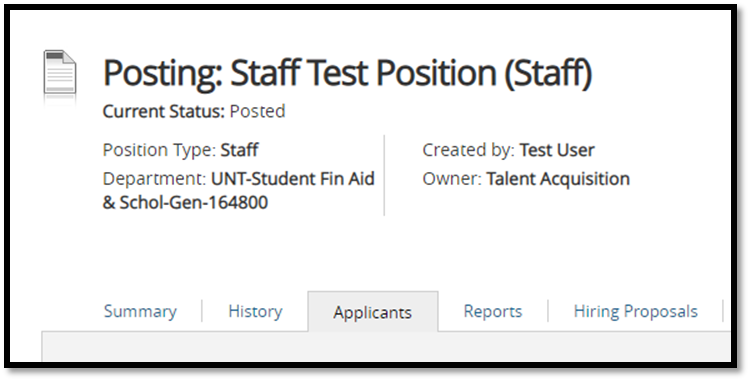 From the list of applicants, you click on the last name of the applicant you wish to review.





You will then be able to view the applicant's information as shown below.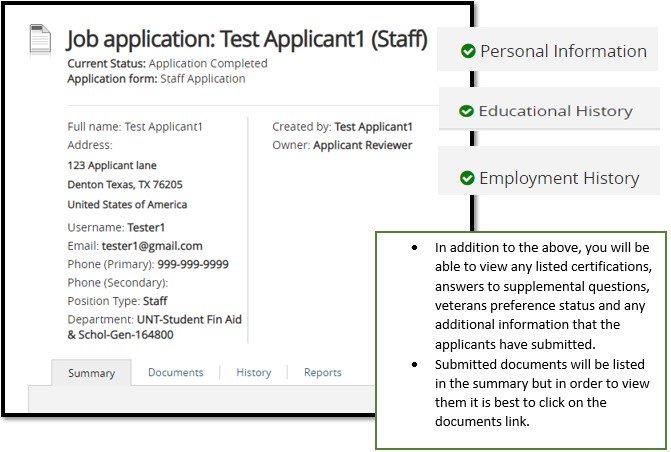 Click on documents to review the candidate's uploaded documents. You have the option of printing and/or downloading a copy if necessary.


Step 4: Moving the applicants through the workflow

Once you have reviewed the applicant, it is time to move them through the workflow. Hover over the "Take Action On Job Application" button found on the top right side of the application. When the menu expands, select the relevant workflow action.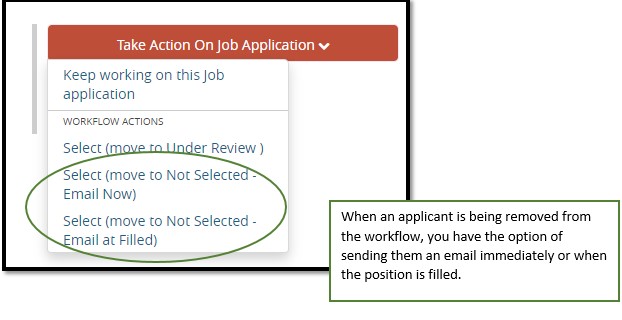 When an applicant is not selected to move forward in the process, the appropriate reason should always be selected.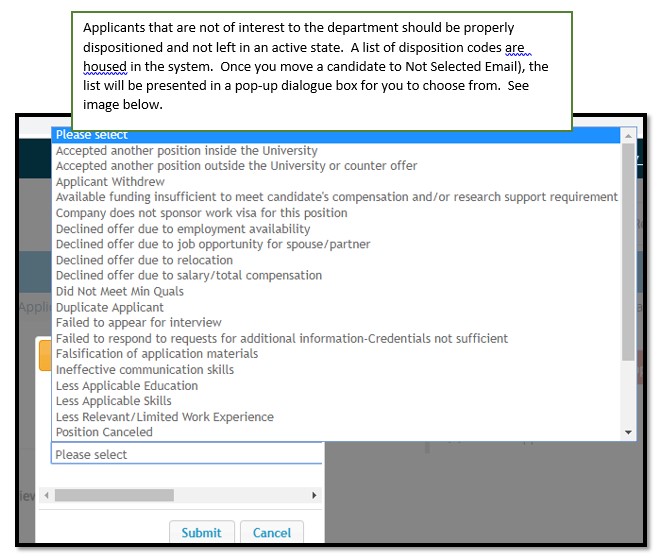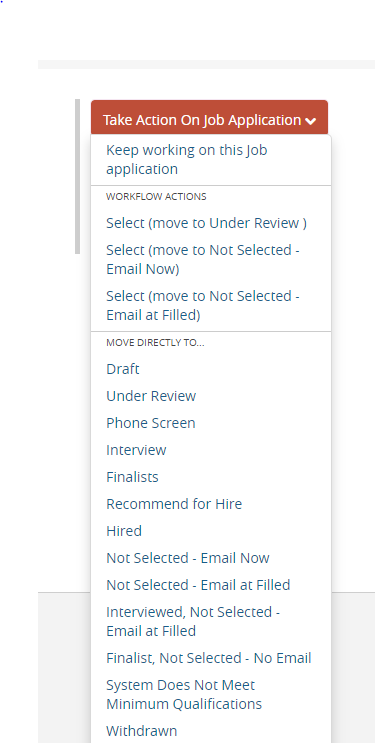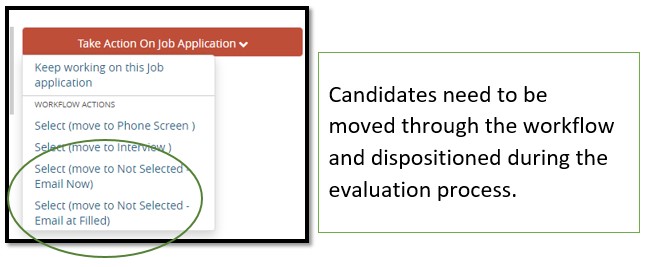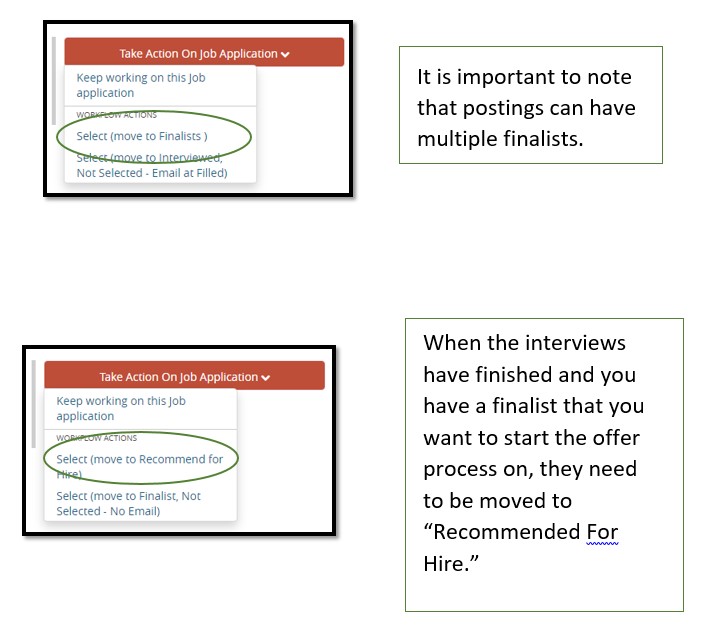 Once an applicant has been moved to Recommended for Hire, and all other applicants have been properly dispositioned, the applicant reviewer's job is complete.

The next step would be to prepare the hiring proposal.