1. Access the PeopleAdmin system via my.untsystem.edu, click the link to the PeopleAdmin system and log in using your EUID and password.
2. Click the three dots that are at the top left hand corner then select Applicant Tracking System.

3. Click the Postings link and select the required employee category.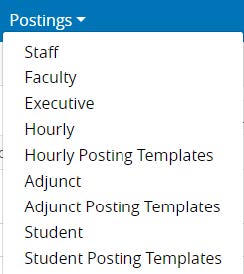 4. Perform a search using the job title or any other identifier.
5. Select the position, view the description details and if edits are required, click the Edit button and make the necessary changes (or Return to initiator). If no edits are required, hover over the Take Action On Posting button and select Approve.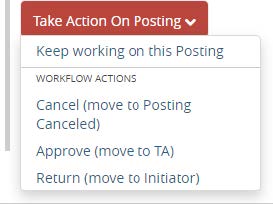 6. Enter any comments or notes that you believe is necessary, or simply click Submit.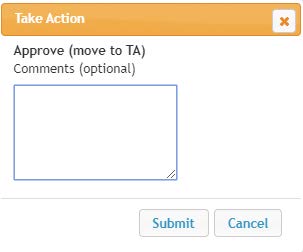 7. Once Talent Acquisition has approved the posting the responsible parties will receive notifications.