Please follow the below instructions on how to change the CC to Spanish:
1.    Click on Settings icon
2.    Click on "English" next to Subtitles/CC
3.    Click on "Auto-Translate" and select Spanish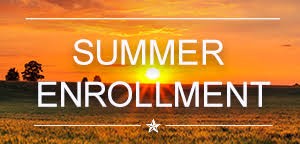 Summer Enrollment 2020 Dates
UNT Employees:  June 29 - July 11, 2020
UNTD, UNTHSC, UNTS Employees:  July 6 - July 19, 2020
What can I do during Summer Enrollment?
You can make changes to your coverages during summer enrollment for Plan Year 2021 like adding optional insurances (dental, vision, short term and long term disability); add dependents to your insurance; change from Health Select of Texas to the Consumer Directed plan; remove dependents, drop coverages you longer need, apply for optional life insurance, etc. Changes made will be effective September 1, 2020.
What if I don't have any changes to make to my coverages for the new Plan Year?
You don't need to do anything if you want your coverages/elections to remain the same. Your coverages will be the same in the new plan year if you make no changes in summer enrollment. That includes the amount you are contributing to TexFlex, which will continue September 1, 2020 as is if you make no changes.
Where do I make my changes during Summer Enrollment?
Make changes online in the ERS portal.
If you have never used the portal, you can register here.
What are the main changes this year to our insurance coverages and options?
No premium increases this year
TexFlex carry over balance increasing from $500 to $550 for Plan Year 2021
Vision insurance benefit for frames or contacts increasing from $150 to $200
Where can I learn more?
HR Benefits will be hosting Q&A sessions in June and July. No registration is required, and you can join us anytime during a session to ask your question – or join at the start and stay to hear everyone's questions!
To join a session, click on the link on the scheduled date/time. These are "come and go" sessions and are hosted in Zoom:
Additionally, ERS is hosting webinars in June and July. These webinars are also posted on the In the Green: UNT World Wellbeing Events Calendar.
And, HR Benefits has recorded a Summer Enrollment Presentation to provide you a helpful overview of all of your insurance options so that you can make informed choices.
Check out the HR Benefits Summer Enrollment presentation, attend an ERS webinar, or join us for one of the Q&A sessions to learn more detailed information about coverage options.
Contact us at HRBenefits@untsystem.edu for help.
If you experience a Qualifying Life Event ("QLE"; examples listed below) during Summer Enrollment between June 19 – August 31, you must update your benefit elections either by calling ERS (1.877.275.4375) or by requesting an enrollment form from the HR benefits team at: hrbenefits@untsystem.edu.
Marriage
Divorce/Court orders for health coverage
Birth of a child
Death
Employment Changes
Insurance Eligibility changes