The Organizational Development & Engagement (ODE) area of Human Resources provides learning and development opportunities to promote employee engagement. ODE staff aim to help create a productive and successful organization that uses best practices to attract, develop and retain employees.
Our department offers growth opportunities for all levels of employees.
ODE Services
Professional growth and development opportunities
Leadership development
Career progression/development planning
Succession management
Coaching skills
Team development and consultation
LinkedIn Learning (learning plan recommendations)
Management development
Organizational Consulting
ODE Virtual Consulting Services
Our department is here to support you virtually! We have an in-house organizational development consultant who can provide many services to your department free of charge. Our consultant will conduct an initial video call/meeting with the internal client to determine the needs and scope of the project. The consultant will make recommendations to the client. If you have a consulting need and are unsure if it can be done virtually, do not hesitate to reach out to us. Some virtual consulting offerings to consider include:
Individualized one-on-one leadership coaching

Engagement coaching for leaders

Employee engagement education, coaching, and/or action planning

Teambuilding & relationship development

Develop comprehensive professional development plans for your department

Strategic planning assistance

Administer and facilitate SWOT Analysis (determining departments Strengths, Weaknesses, Opportunities, Threats)

Mission and Vision development
If you or your department have a need for consulting service, Please email us at ode@untsystem.edu
Leadership Opportunities
All face-to-face cohort programs have been suspended until further notice. Please review our website for virtual professional development opportunities and consulting services.  Organizational Development & Engagement (ODE) strongly supports the learning and networking that occurs from face-to-face training; therefore, we will resume our cohort leadership programs once we resume normal operations.  Please watch for the announcement of these cohort leadership programs (We will  update our website and post in the HR Highlights Email that comes out weekly:
 
New Supervisor Orientation: For supervisors within their first year of supervising within UNT World
-UNT-Denton:  in progress will resume when we return to normal operations
-HSC and UNT-Dallas: we will launch in Fall 2020
Foundational Leadership Academy: For any individual, who wants to grow and enhance their leadership skills
-Roll Out to All Campuses: Fall 2020
5 Minute Wisdom Podcast
The 5 Minute Wisdom Podcast is quick and easy learning for "on-the-go" development.
Leaders on Leading
This audio clip series features quick, entertaining, and motivating Q&As with organizational leaders on having an impact and developing people. Viewers will get real-world advice, learn practical tips, and hear inspirational stories to help improve their own leadership skills.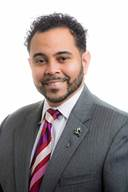 Creating a Motivating Environment with Emanuel George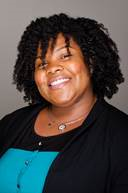 Leadership with Paula Bearden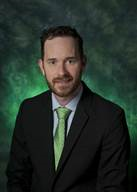 Leading Teams with Justin Stewart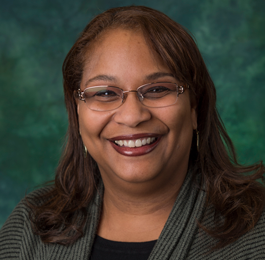 Navigating Difficult Conversations with Donna Asher
LinkedIn Learning
LinkedIn Learning is provided free of charge to UNT System students, faculty and staff.  You can browse through more than 10,000 courses.  The multi-language access is available for some courses in German, French, Spanish, Japanese, Mandarin, and Portuguese.
Through the video-based instructions students, faculty and staff can learn new business technology and creative skills.  Each course is series of short videos, so users can learn at their own pace and on their own time.  All videos are viewable on computers or via LinkedIn Learning's mobile app for iPhone, iPad or Android. 
For a great overview, watch the  How to Use LinkedIn Learning course.
If you would like to record the completion of an entire course within UNT World Learning, be sure to select the LinkedIn Learning course you wish to complete, through the learning library of the learning management system.
You can login directly to LinkedIn Learning to search for a short video or other information.  Use your work email address to login.
ODE Staff Linkedin Learning Recommendations
Sony Simon, ODE Leadership Programs Coordinator, Recommends:
I recommend "The challenge of working from home." This session gives tips to help with the challenges we are facing, while working remotely, during this pandemic.  Working from home is a challenge in itself for many people at this time with balancing family life and work.  The tips that are given will help you to manage your time working from home versus working from your office.  This session gives tips to help minimize distractions and manage your time wisely. 
Amanda Fisher, ODE Senior Learning and Development Specialist, Recommends:
I recommend "Leading Your Team Through Change". This session helped me to reflect on dealing with change from two perspectives: that of a leader, and that of someone who can lead from within their role as a team member. When I came back from maternity leave, I went through a great deal of change professionally and personally. As I reflect on the changes I am experiencing now, reviewing this video helped me to visualize the role I play in the process of change and the fluid nature of change.  I also liked the presenter's personal stories on how he used change strategies to help him to achieve real results! 
Shannon Williams, ODE Organizational Development Consultant, Recommends:
I recommend In light of recent transitions to working remotely, stress can easily build as we strive to navigate personal and professional demands. Managing our stress now may be more challenging than ever. The De-stress: Meditation and Movement for Stress Management session offers quick, practical techniques to help relieve a little stress during the day. 
Suzanne Gravois, ODE LMS Administrator & Learning Technology Consultant, Recommends:
I recommend the course "Leading Virtual Meetings".  If you are new to conducting online meetings, it can certainly be a challenge when you are learning to use new applications, dealing with personal networks and other hardware.  Learn to make these meetings successful and encourage participation from your team.
 
Virtual Professional Development Opportunities
UNT World Learning
Professional Development is encouraged while working remotely.  This a great time to professionally learn.  In addition to Linkedin Learning, ODE will be housing virtual professional development within UNT World Learning.  All UNT World employees have access to training through UNT World Learning.  You can search for available training through the Learning Library in UNT World Learning.  ODE will add new content each week, so check UNT World Learning regularly.  We have also taken some pre-recorded webinars and made them available in UNT World Learning.  Please see the next section ODE Pre-Recorded Webinars where we will feature sessions for viewing.
ODE Pre-Recorded Webinars
ODE pre-recorded webinars available to be viewed at any time in UNT World Learning.  Click on the title below to access the training  and then the "Register Now" button to begin.  There is a participant guide that accompanies each training available for downloading.
Frequently Asked Questions About Classes
How do I register for classes?
All training registration is done online via UNT World Learning. Log in with your EUID and password.  Click on the Learning Library to view available sessions. 
What happened to the Learning Portal?
The Learning Portal has been replaced with UNT World Learning.  This upgraded Learning Management System will serve the same purpose as The Learning Portal by housing training that is managed or sponsored by the UNT System.  If you should need any records from the Learning Portal, please contact the Organizational Development and Engagement team at ODE@untsystem.edu.
Who can attend training and development classes?
Faculty, staff and student employees are eligible to attend training. Most classes are offered at no cost.  A supervisor's consent is required to attend.
Do I have to use my personal time off (vacation, floating holiday) to attend?
Policies allow employees to attend classes during work hours. Supervisory approval is required before registration. Learn more:
How do I cancel a class registration?
Go to My Learning in UNT World Learning.  Click on the Reschedule button next to the live training session that you wish to cancel.  Select another available date or click on the Unregister button.  Space is limited for some classes and your reserved space often can be reassigned to someone on our waiting list.
How do I use LinkedIn Learning?
LinkedIn Learning is integrated with UNT World Learning.  It is recommended that you use LinkedIn Learning here in order to record entire course completions.  If not, you can login directly to LinkedIn Learning using your work email address.
How do I contact someone in Organizational Development & Engagement?
Email us at ODE@untsystem.edu.